Hi there! I'm Sara and I have a little blog called Icky Monster where I share things about my life and the monsters I draw. I'm pretty stoked to be sponsoring Mary Rebecca in October because it's my favorite month of the year!
It's no secret to any one who knows me that Halloween is the day I most look forward to. Skip my birthday, skip Christmas, skip the new year, just give me jack-o-lanterns and bone-shaped candles and I'm a happy girl. I never buy a ready-made Halloween costume for the event--that just wouldn't be doing the day justice, would it? So today I'd like to share with you some of my past Halloween costumes. They're all a little silly but when you're like me (not into cosplay and working on a budget), you make do with what you have and you have a blast doing it.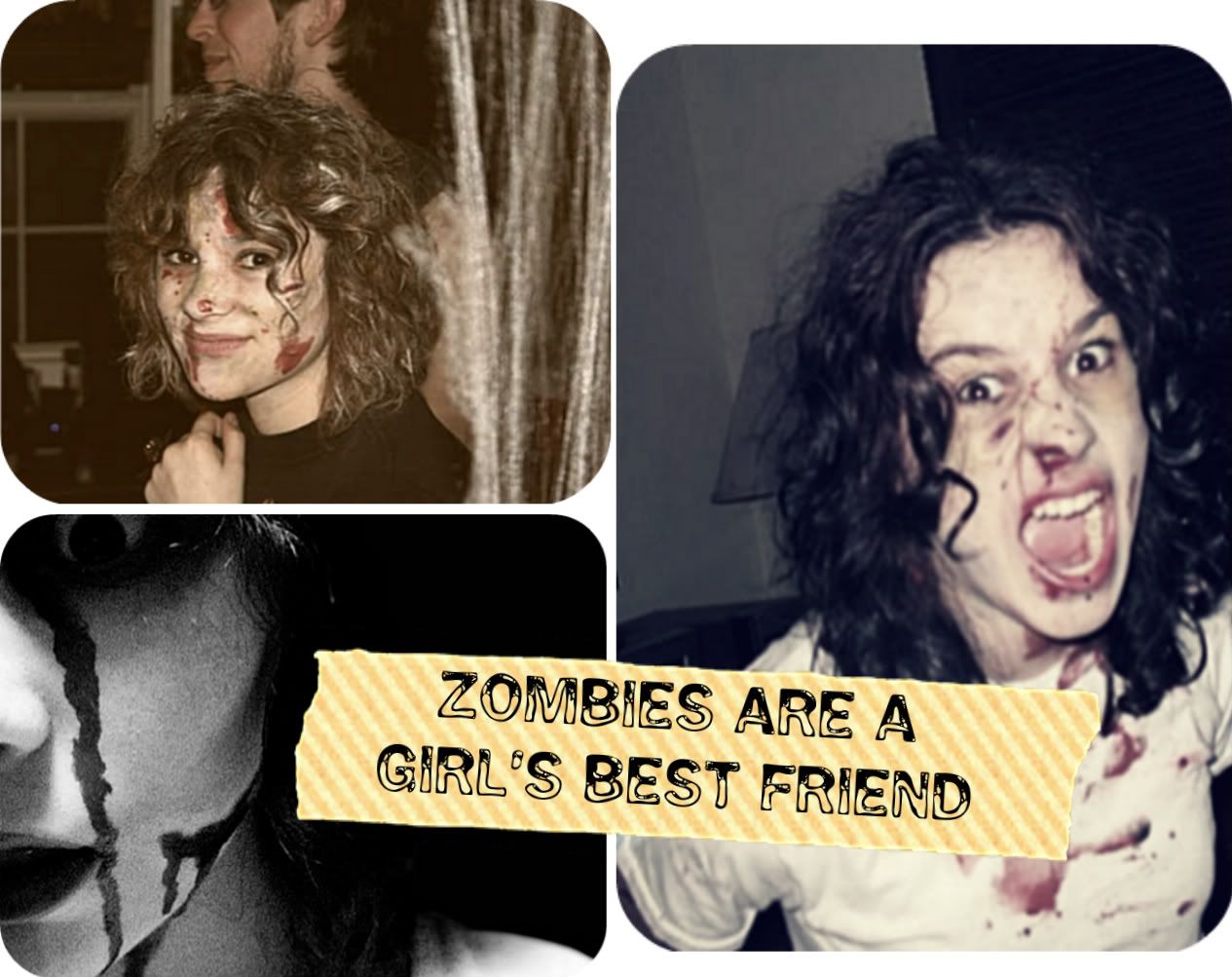 I spent too many years in a strict zombie-only costume regime. Not many things are more fun than getting bloody and pretending you're hungry for brains, but after so many years in a row masquerading as the walking dead, I had to change it up. Enter my 2009 costume which marked my first deviation from Dead Girl in years.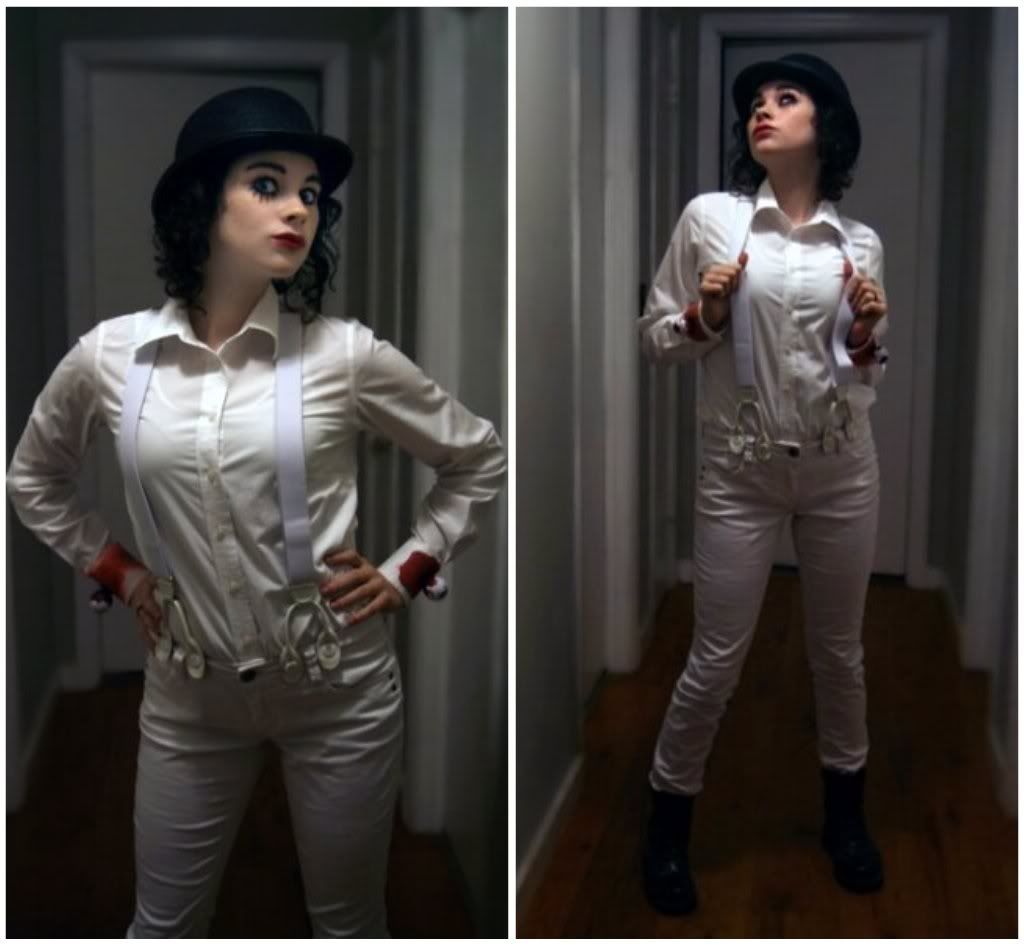 I'm a huge fan of A Clockwork Orange, both the novel and the film, and it was about time I dressed up as Alex DeLarge, dang it. This was a really fun costume that came together the day of Halloween. (Did you know it's extremely hard to find a pair of straight-legged white jeans? It was in 2009, anyway). Last year I emulated a man yet again..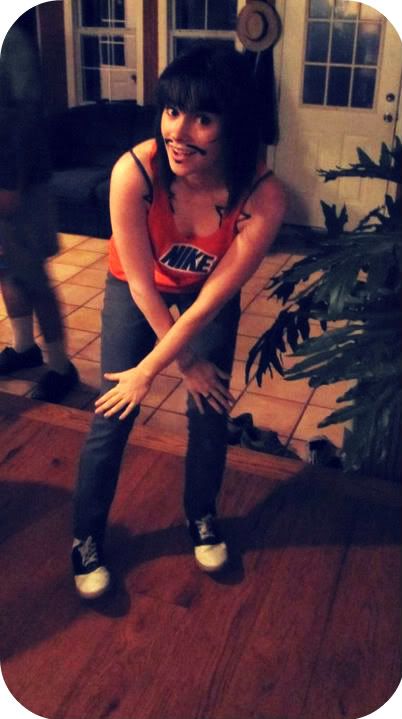 This is me as Eric Nally, the lead singer of one of my favorite bands, Foxy Shazam. Eric is full of energy and Foxy's shows are always a blast. When fretting over what to dress as just days before Halloween, I decided it would be a load of fun to dance around as Eric.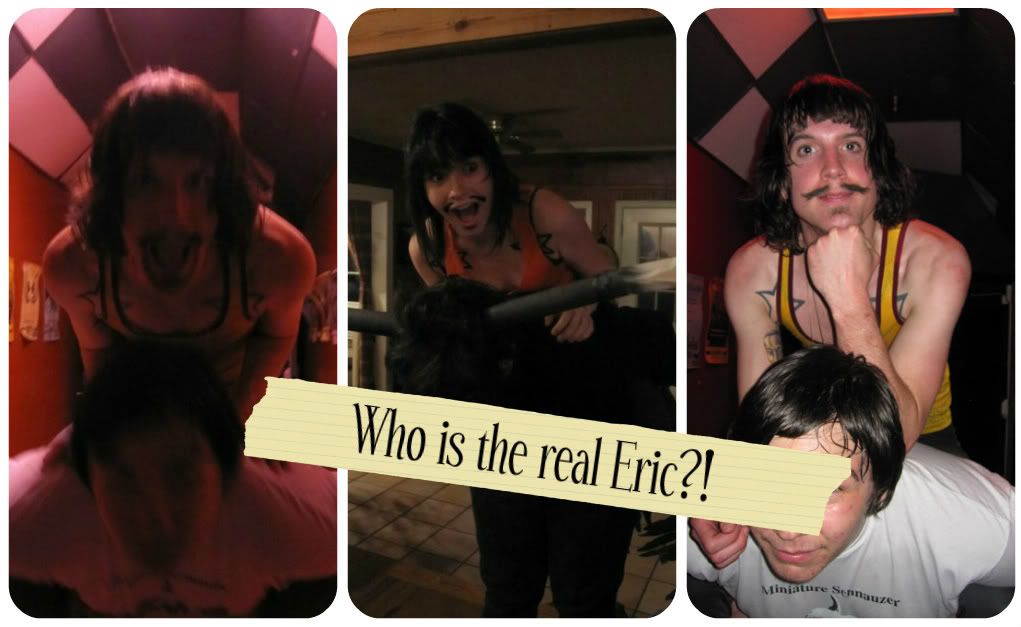 Which one of these is not like the other?
These photos are of Eric jumping on my friend Justin's back, and of me recreating the photo on Halloween (yes, Justin is dressed as a bull). Eric and I are totally twins, am I right?
I love Halloween because it's all about getting creative, whether it be with your decorations or the treats you make or the costume you wear. This year I'm not completely sure how I'd like to dress up, but I'm thinking about being a Pokémon. (And I'm definitely open for suggestions as to which Pokémon I should be.) I'll be sharing more Halloween themed goodies on my blog throughout October, so stop by to check it out and if you do be sure to say hi. A big thanks to Mary for letting me sponsor her blog this most fabulous of months, and I hope everybody has a happy Halloween!
-----------------------------------------------------------------------------------------------
Mary: I love your Alex DeLarge costume! It came together great for being a last minute thing :D Thanks so much for contributing Sara