I looooved when the Scholastic Book Fair would come to my school when I was younger. I would obsess over the catalog they gave to us prior so that I knew exactly what I wanted when the fair came. I would always make sure I picked up a bookmark/pencil/eraser when I was in there too--it was just fantastic.
So when I saw Kate from
Scathingly Brilliant
had created an Etsy shop devoted to this wonderful memory, I was pretty excited!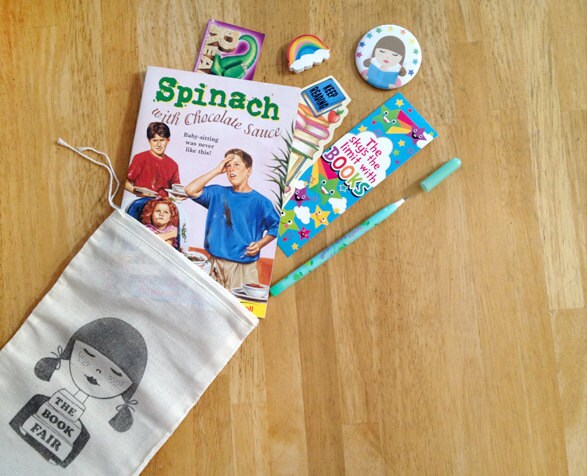 In her new shop, called
The Book Fair
, you can buy a book fair kit that includes:
- A fruit scented pop-a-point pencil
- A rainbow eraser
- Three bookmarks
- A handmade button with stickers
- A handmade reading list booklet
- A hand-stamped canvas carrying case
- A 1980's or 1990's paperback selected at random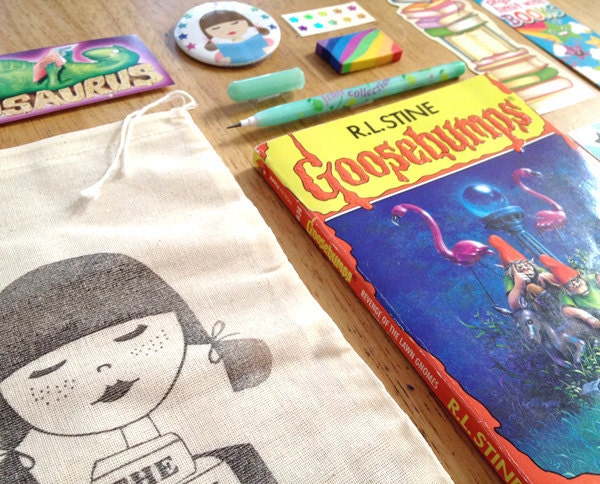 I really want to get one for myself!
I love the illustration she made just for this--you can also get the illustration as a print, button, or bookplate. She even has some Judy Blume and Beverly Cleary books up there...I'm just sayin'. ;)